Stop me if you've heard any of these statements recently…hip-hop sucks right now, there are no good hip-hop songs on the radio, these cats out now are trash, the dope emcees never get enough shine, etc. They all are probably true but, while this may have been a problem in 1986, it definitely isn't an issue in 2016.
Mickey Factz x Nottz
"Treat You Right" feat. Phonte
In recent years the emcee/producer collaboration album has become very popular, mimicking the trend of golden age albums in which one producer provided the entire sound. Norfolk, VA's own Nottz Raw has been one of the go-to collaborators, having produced whole albums for DMP, Hezekiah, Asher Roth, Rapper Big Pooh, Blu and others over the past year. His dirty, sparse production provides the perfect backdrop for Mickey to weave his thoughtful, well-conceived bars. This combination makes The Achievement: Circa '82 one of the better albums of 2016.
One of the better songs is "Treat You Right" featuring Phonte. Nottz Raw's signature bounce is on deck but smoothed out. The soft, melodic keys sprinkled over the bassline get you moving from the first kick. Mickey matches the feel perfectly with deft poetry- "you're a piano score from Beethoven, a symphony when your face glowing, epiphanies from the chase moment, music to my ears I can bank on it".
Along for the ride is Phonte, formerly of Little Brother. He provides the second verse in addition to singing the hook, consisting of an interpolation of Angela Winbush's "Treat U Rite". Anytime he raps, he never disappoints. The streak continues here.
Smoke DZA x Pete Rock
"Limitless" feat. Dave East
Continuing the trend of one producer/ emcee collabs mentioned here is Don't Smoke Rock, featuring the talents of Pete Rock and Smoke DZA. PR has kept busy recently, producing albums for Smif N Wessun and Camp Lo. He is also working on a reunion album with CL Smooth. Smoke DZA has had a shorter, but busy career. The Harlem MC has released 3 studio albums in the past 5 years, as well as countless mixtapes.
On "Limitless", Smoke DZA gives us a glimpse of how he views life. Strong flows and hyper-visual lyrics, reminiscent of songs from "Reasonable Doubt",  give this song a strength that is missing in hip-hop currently. The brass and keys provided by Pete Rock is vintage blaxploitation-era soul, hard driving and gritty. Driving while listening to this will get you speeding tickets.
Busta Rhymes
"AAAHHHH!!!" feat. Swizz Beatz
Savage, that's the only way to describe this record. Produced by Swizz Beatz, the best thing he did was to stay out of Busta Rhymes way. The simple keys and vocal chops don't distract from the verses at all, allowing them to shine. The Swizz-provided hook does drop off a bit, but not many can match Busta's energy. Simply put, it's classic Busta Rhymes.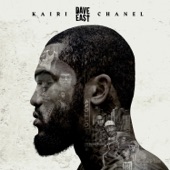 Dave East
"Keisha"
This Nas protégé has seen his stock rise quickly. Signed by Nas' Mass Appeal Records in 2014, 2016 has seen the Harlem-based MC on the XXL Freshman cover and more recently signing a deal with Def Jam records. Dave East is one of the artists currently considered to be "bringing New York back". His gritty rhyme style and storytelling ability evoke memories of Golden Age hip-hop.
His storytelling is on display on "Keisha", a situation I'm sure happens more often than is told. Over an Exotica music-sampled backdrop, Dave tells the tale of a one-night stand/robbery. The RZA-influenced track matches the gritty feel of the lyrics perfectly, you'd think you were in the hotel room. Check your wallet.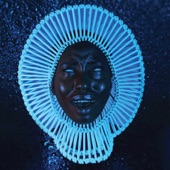 Childish Gambino
"Terrified"
Is there anything Donald Glover can't do? Comedian, writer, actor, director, producer, rapper…and now funk musician/artist. How many people you know that act with Matt Damon, executive produce and star in their own sitcom, get roles in the Marvel and Star Wars universes, and can still spit a hot 16? It's obvious that Donald aka Childish Gambino is an extremely creative individual, and he embarks on his most creative endeavor with Awaken My Love.
Childish Gambino's third studio album is a departure from his previous efforts. He does not rap on this project, he sings. In fact, this isn't a hip-hop album as much of a stew of funk, soul, rock, and electro that would make Prince and Bootsy Collins smile.
"Terrified" starts off with airy keys and a synth bass that reminds you of "Moments Of Love" by Art Of Noise, then descends into a deeper funk groove for the chorus. Childish channels Rick James, crooning abstract lyrics about mortality and fear. Childish isn't the best singer, but it's the fearlessness and authenticity that comes forward.
-Dox